Prints
I create exclusive & limited artworks for collectors from all around the world. Artworks that will beautifully decorate your interior, have value and are exceptional.
The largest formats are produced only as unique originals (1/1), while others are made in very small series, with a finite number of prints that will never be repeated!

Each prints is a combination of art and high-quality craftsmanship. From the actual photography process, where I pay attention to every detail, to the final processing... I personally print, frame and package each painting, which means that the source data does not flow anywhere else. The print itself is of archival pigment quality, numbered under the mount and on the back, certified with a holographic seal to prevent duplicates. I do not create any mass production, in fact, each painting is an original!

CZ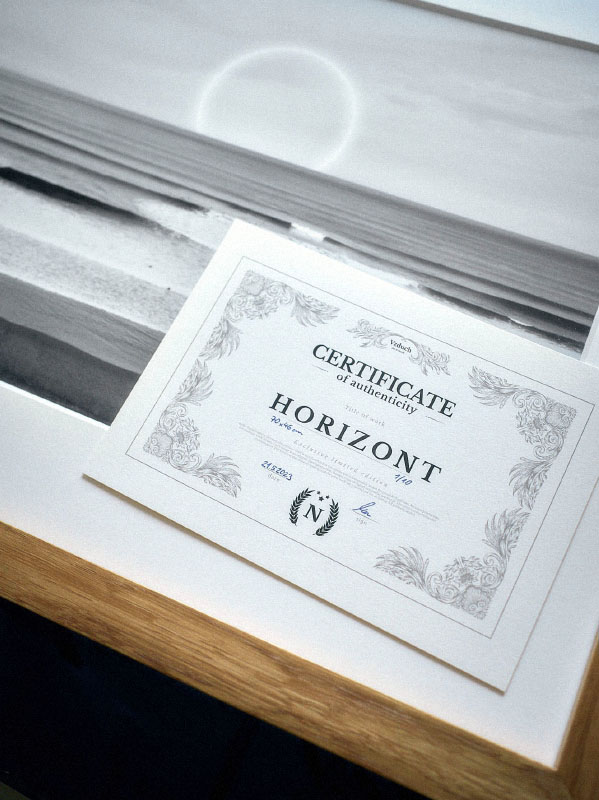 Art style
Every artist has his own handwriting, technique and direction. You can easily recognize my prints by a few of my own indicators. I divide my work into three directions which I have named as: Brush lines, In my mind and Fragment.

Brush lines, as the name suggests, is a photograph enhanced by drawing with a white brush. Once, when I started this technique in full swing, I traced back if this technique appeared somewhere historically... Probably a little yes, but in a completely different style and one-off way, but I couldn't find anything at all similar to my style of photos and lines! I am therefore the original Vzduch Jan ér Novák. I always knew I wanted to do large prints of photos with artistic depth and overlap... So for about 10 years I just took photos, printed and got better. But I wanted to give it much more, more uniqueness! Something nobody else is doing! One day I thought I'd start painting stories into my photos. I did that for a year or so, and I found that the added artwork was too eye-catching outside of the main photo, so I toned it all down to just the simple lines that are so significant to me now. Now for many years... "Brush lines" is just my way, my signature and that's how people remember me. I'm not afraid to say that in this way I'm an original! Pioneer.

In mi mind, a direction related to brush lines but spiced up with something futuristically and extra-millennialistically different... A world from a different point of view.

Fragment is a slightly different specialty. It's mostly details of the beauty of the human body, nice angles, but no nudes! Interestingly elaborate cut-outs so that the observer always has the opportunity to let his own imagination run away with him.
Production
I frame them in minimalist oak frames with a distinctive detail in the bottom right corner, a small pyramid made from a different exotic wood each time. I use best of quality museum glass and mount. Each artwork I personally printing, which means that the source data does not flow anywhere else. The printing itself is done in archival pigment quality, numbered beneath the mount and on the back, certified with a holographic seal to prevent any potential duplication. Backing on an eco-friendly paper base with neutral pH for archiving and finally the overall back of the painting with information about the limited edition with signature and certificate. Everything is perfectly sealed to ensure your artwork lasts at least 150 years, if not much longer! A beautiful minimalist combination of wood, glass, and paper, nothing more. A work of art polished from A to Z.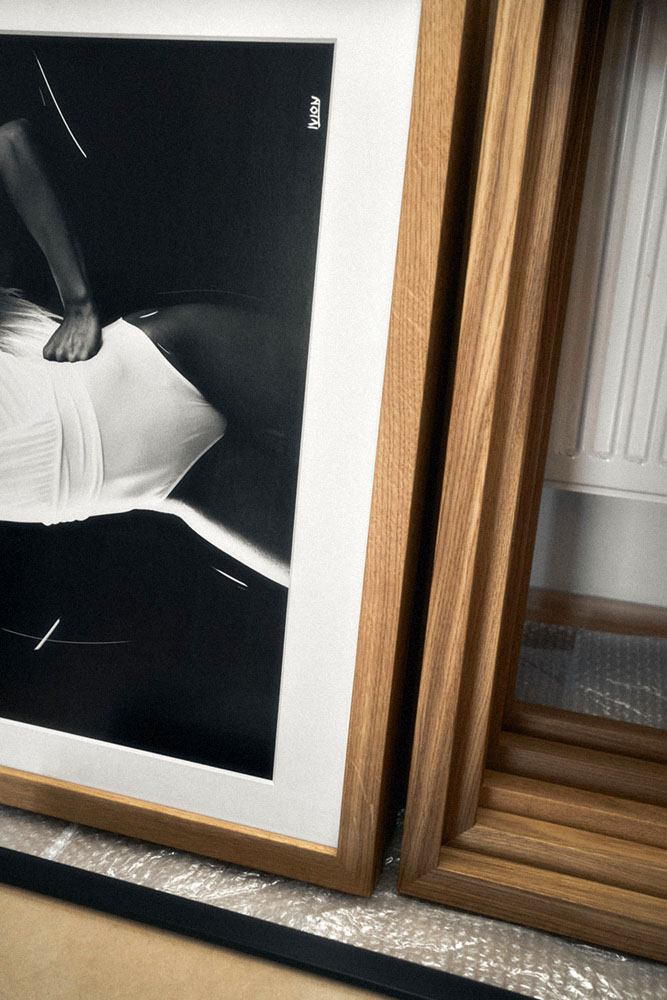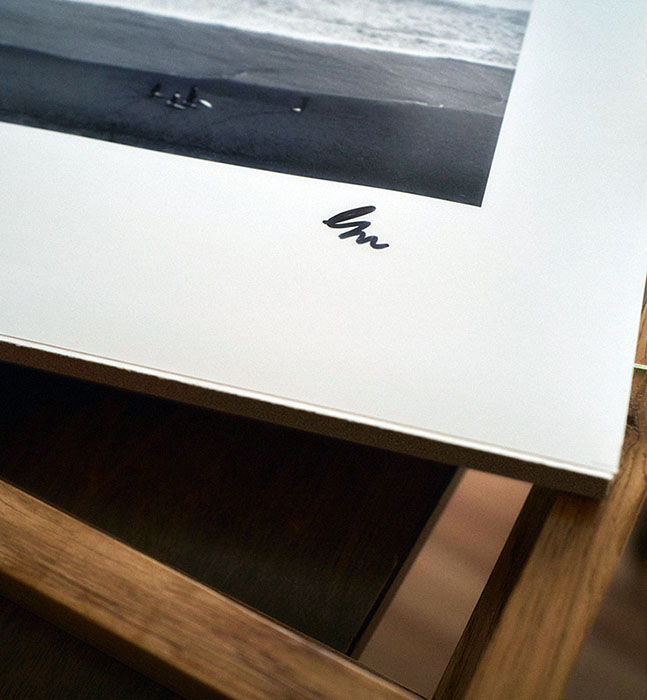 Price
A few words about the strategy & prices of prints.
For large prints, the initial price is setup and adequate because it is only one single (1/1) print! An exclusive print that no one else has! We buy prints like this because we like them, they have a unique value to us or as an investment. If you decide to send the print out into the world, I believe you will sell it with time for a very nice profit. However, when it comes to smaller prints, I have a plan in place where the price of each series increases by about 5-10% with every piece sold. And for two reasons! Firstly, there will be fewer than few prints to buy and therefore the price will logically rise. And also as a thank you to those who have been with me since the beginning, they deserve to have a print cheaper. For example, for prints sized 70 x 46 cm, usually in a series of 10, the last print will be twice as expensive as the initial sale price.

Additionally, I would like to mention for those who are not familiar that when you consider the materials, high-quality wood, expensive museum-grade glass, archival papers, printing, labor, and the actual photography, locations, people, etc. We're already now talking about the cost of the entire print, and that doesn't even account for the artistic value and the exclusivity of the artwork itself! This is not a defense, but important information! If we look at the price of today's stuff (phones, clothes, shoes, handbags, etc.) that only last 1-2 years vs. about 150 years of beautiful valuable wall decorations. This a really good buy :).
Why buy it?
Simply because you want to have this piece in your office, café, or home. It's style with true value! It's not some mass-produced item for everyone. This is something that not just anyone has :).

Finally, a big thank you to everyone who likes my work.
I'm working hard!